SPECIAL
FEATURES




SPECIAL REPORT
2016 DACC 40th Anniv
'55-'57 Chevy Show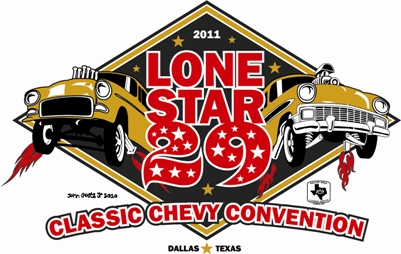 SPECIAL REPORT
2011 Lone Star
Classic Chevy Convention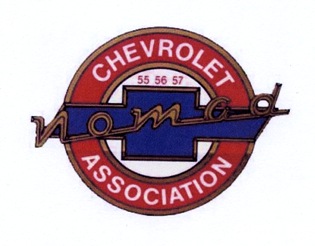 SPECIAL REPORT
2010 Nomad Convention



SPECIAL REPORT
2009 SEMA SHOW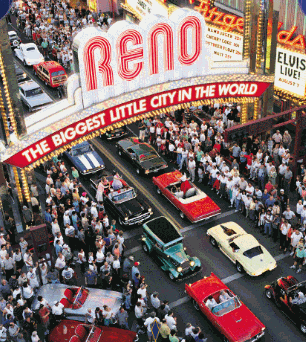 SPECIAL REPORT
2008 Hot August Nights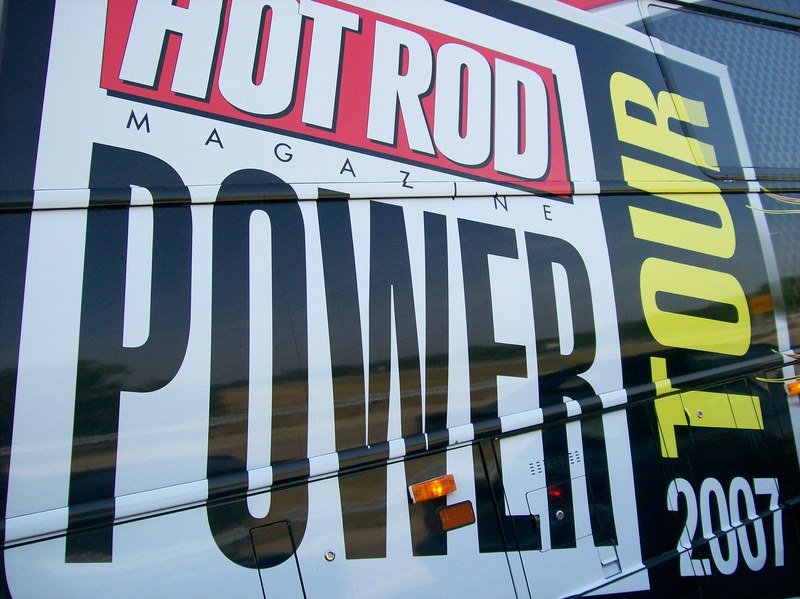 SPECIAL REPORT
2007 Power Tour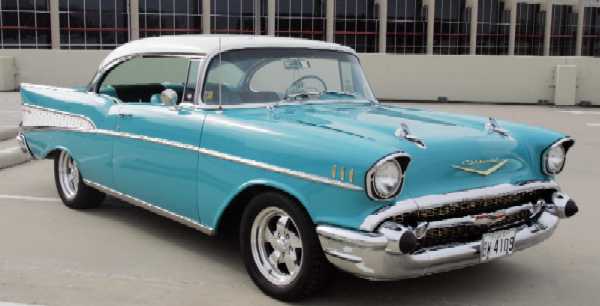 2007 Dallas Morning News
50th Anniversary Review of the 1957 Chevy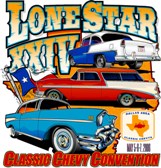 Photos/Results from 2006
Lone Star Classic Chevy
Convention - Dallas
email us at
DallasClassicChevy@gmail.com

Copyright 2021
Dallas Area Classic Chevys
---

FEATURE CAR
October 2020
Roy Parr
1955 Chevrolet Bel Air Sedan
I was looking to purchase a '55 Chevy when I came across this one online. It was owned by a family in Corsicana, TX. The '55 was passed on to the son who had lots of memories of his Dad taking him to school and riding around Corsicana in it, but he needed to sell it. I set up a meeting and after checking it out decided to bring it back to Irving to my garage. The '55 was driveable with a '94 LT1 engine, 4L60-E transmission, seats out of a Tahoe truck with exterior colors of black and blue.

The first thing I wanted to do was change the look of the motor by putting on a fresh air intake and new throttle body. Then I took it to Marc's Garage in Ft Worth and had it rewired and Dakota gauges added. The interior was removed and full insulation installed. Bill's Upholstery put in fresh upholstery in black with black carpet.

I drove the car like this for some time and the motor ran great. After getting hit in the side in a parking lot and another accident from being rear ended I got most of the car repainted and had all new tinted glass installed. I decided to move the shifter to the floor and had Lone Star Trim build a floor console for me.

The engine has a chrome serpentine belt with Vintage AC. An aluminum radiator with an electric fan keeps the motor cool. The front end features power brakes with a 2 ˝ inch drop on tubular A arms. The rear is dropped and the car rolls on Cragar wheels – 15x10 on rear and 15x8 on front. Dual exhaust with chrome turn down tips finish it off. One of my friends from church painted the cover of the intake with the '55 Bel Air to match the car. When cruising there is a DVD player and a nice sound system and cool air!

I would like to thank Marc at Marc's Garage in Ft Worth for all the great work that his shop did for me.

MORE PHOTOS
HERE
October
Roy Parr
1955 Bel Air Sedan

November


December

---
Home | About Us | Membership | Feature Car | Calendar
Pictures | Merchandise | Multimedia | Chat Room |